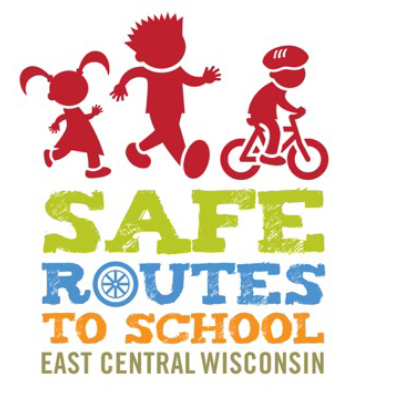 ---
Project Radar Overview
Leadership Fox Cities and the East Central Wisconsin Safe Routes to School Program partnered to create Project RADAR (Reminding all Drivers About Responsibility). Our goal is to engage young drivers in creating awareness of safe driving habits around school zones by developing a curriculum using radar velocity speed guns. To achieve this goal our team developed three project paths schools can use to educate their students on safe driving behaviors in school zones. The three projects include: math, physics, and career preparedness.
Project Radar Pilot
Leadership Fox Cities and the Safe Routes to School Program conducted a two day Project RADAR Pilot at Little Chute High School and a three day pilot at Appleton East High School. The Little Chute project was physics based, which included a lesson on the physics used in radar guns and a presentation from the police liaison officer on the importance of safe driving behaviors, especially in school zones. The Appleton East project was career preparedness focused, which included guest presentations from  Appleton Police Officers and Fox Valley Technical College. Students at both schools learned how to use radar guns and collected data on the speed of travel in school zones at their school. The students then reflected on the speeds and driving behaviors they recorded.
Project RADAR in the News!
Follow the links below to read about Project RADAR in the news at Appleton East High School and Little Chute High School.
Project RADAR Appleton East
Project RADAR Little Chute
Radar Toolkit
If you are interested in checking out a radar gun toolkit please complete the form below. Toolkits include:
6 radar guns
25 safety vests
6 clip boards
1 flash drive with PowerPoint
3 Project RADAR yard signs
1 Project RADAR banner
Curriculum Materials
Physics Lesson
Career Lesson
Math Lesson
Toolkit Check Out

A special thanks to: